Companies that need accurate results, timely turnaround, and professional care trust SVL for their environmental analysis needs.
SVL Analytical is a full-service environmental laboratory analyzing more than 40,000 samples annually from around the globe.
We're known for regulatory environmental analyses, water quality analyses of drinking water, surface water (lakes and streams) and wastewater. We specialize in soil extraction and characterization studies. Our clients are mining companies, environmental consultants, federal and state agencies, drinking water providers, wastewater treatment facilities, lumber mills, manufacturing sites, private well owners, and anyone with an NDPES permit. We are proud of our data quality systems and have decades of experience meeting stringent requirements like those found in the EPA CLP program.
We know that the results of your environmental laboratory testing will often dictate the course your project will take, which is why for nearly 50 years clients have come to us for trusted and consistent results. We have the laboratory capacity to complete projects of any size in a timely manner.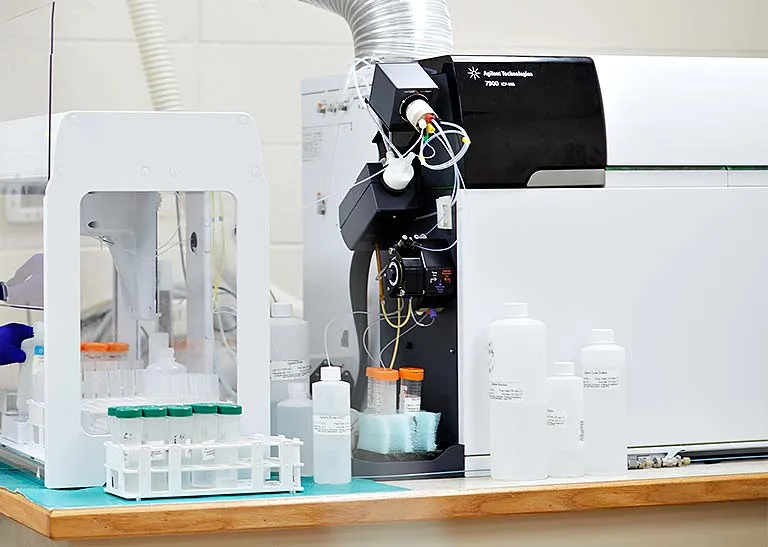 Anatek Labs
We are a proud partner of Anatek Labs. With offices in Moscow, ID and Spokane, WA, Anatek provides precise and accurate analytical data and technical assistance to our clients in a timely and cost-effective manner.
For our clients who have additional testing needs beyond what can be performed in our 26,000 square foot facility, we seamlessly can get your materials processed using the project management team of SVL and the capabilities of both combined laboratories.
Test Methods:
Precision and accuracy are two things our clients depend on. We provide a variety of comprehensive environmental tests in the following categories to give you the answers you need:
Metals Analysis: Individual Tests
Sample Preparation
Organics: Individual Tests
Leaching Procedures
Inorganics: Individual Tests
Soil/Overburden Testing & NDEP
Requirements: Individual Tests
Physical Tests
Biological Analysis
Download the PDF for a full list of test parameters, methods, and techniques.
We assist our clients in the following areas:
Inorganic Analysis of Water and Soils by ICP/MS, ICP-OES, IC, CVAA, Classical Chemistry

Organic Analysis of water and soils by purge and trap GC and GC/MS methods

Acid-Base Accounting-Sulfur Speciation

Arsenic Speciation by IC-ICP/MS

Meteoric Water Mobility Testing

TCLP and SPLP Extractions

Humidity Cell Testing

Microbiology

Full-service soil, rock, and drill core preparation facilities (rolling, crushing, pulverizing, sieving, etc.)
Do you have samples
to send to SVL?
Please review our Sampling Requirements for specifications of your testing material before you send it to us for faster results. Accreditations:
In our industry, solid relationships backed by a team you can trust, and experience you expect are key to lasting success. SVL maintains certifications with a number of western states for analyses of drinking water (Safe Drinking Water Act), wastewater (Clean Water Act), and hazardous waste (RCRA).
SVL performs accredited analysis under the Safe Drinking Water Act, Clean Water Act, and Solid Waste (Resource Conservation and Recovery Act).  SVL maintains and has the capacity to expand the following certifications:
SVL partners with the following accredited laboratories for methods not included in our scope of work.