From geology exploration to environmental compliance, SVL attributes its longevity to hard work and an adaptive mentality.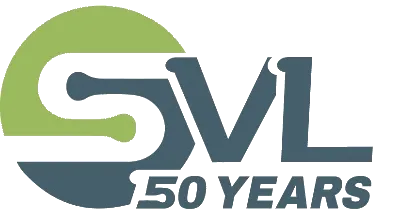 The laboratory may be an unrecognized partner—that is until something goes wrong like a spill, a breach, a new compliance rule. Our data users count on data of known quality created by scientists who recognize the importance and worth of each individual sample. 
SVL Analytical (SVL), for 50 years—through tailings breaches, new permit requirements, and remediation plans—has shown up ready to perform in this space. It is that consistency that makes SVL's work trustworthy to the company's clients, says SVL CEO Nan Wilson.
SVL's beginnings
SVL started out as an assay lab, serving geologists on large exploration projects by processing drill core samples and returning timely assay data. By the mid '90s, however, the exploration work all but disappeared. "At the time, SVL had 100 employees on staff putting in double shifts to keep up with the workload," says Wilson. "We faced an inevitable crossroad: pivot our focus, or close our doors."
Fortunately, SVL had a strong work relationship with geologists, who found themselves consulting, leading and working in environmental departments at mines around the west. SVL was able to answer needs for permit support, waste rock characterization studies, and groundwater and surface water monitoring.
"We expanded the laboratory model to support mining operations in all phases, including pre-permit application, operations, closure, and remediation," says Wilson. "Recognizing the need for defensible data, we developed a robust data quality system."
Keeping up with the pace of technology
In order to stay out front, SVL remains committed to keeping up with the pace of technology. "Today's scientific process doesn't look like it used to. In 1972, laboratory work was completely manual, a pen and a notebook, glass pipettes and volumetric glassware, similar to what you likely experienced in chemistry lab in school. Data handling was a chore and validation was difficult," says Wilson.
Wilson, whose parents started the lab a year before she was born, jokes she was born into the business. "My first paid work was mowing the lawns at age 11. Since then, I have worked in almost every position, from head beaker washer to laboratory director, and just about everything in between. Our family has always been dedicated to the lab and our employees, and that's a legacy I'm honored to continue."
Now, nearly every scientific process is mechanized and microscale. Computer networks and databases have created a level of efficiency and consistency that would have been hard to imagine 50 years ago.
The next 50 years
"As SVL continues to grow and evolve over the next 50 years, we recognize all who have contributed to our success: namely, our scientist employees who show up every day committed to doing the best work, as well as the relationships we have with our clients—many of whom have worked with us for decades," says Wilson. "All parties involved know that SVL is a laboratory that cares about them, their project and their success."
Wilson says the company is especially grateful for everyone who has trusted SVL to be their partner. "We couldn't have made it 50 years without you. Thank you for choosing an Idaho company and supporting local scientists."